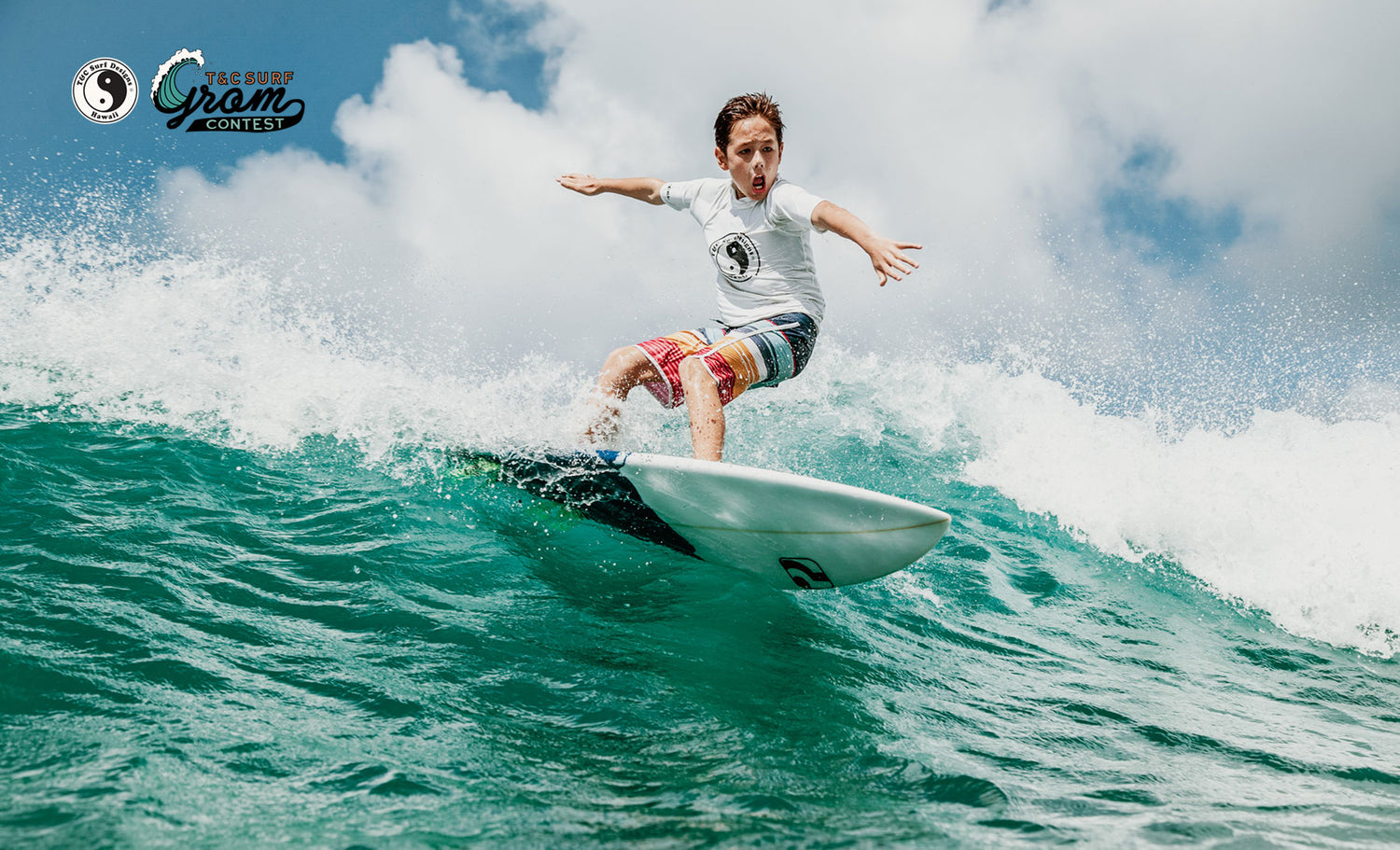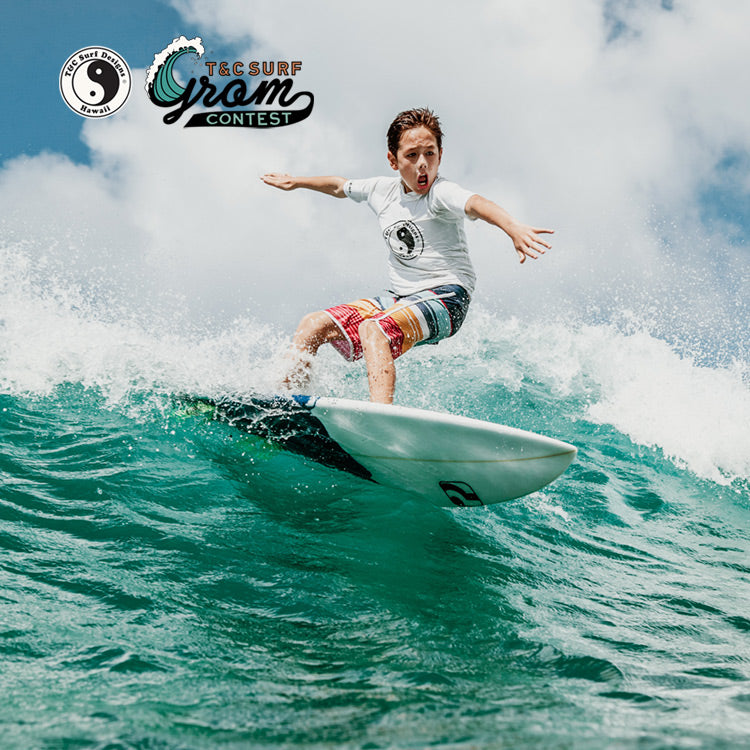 Enter - Grom Contest 2022
Register Online
Contest is limited to the first 390 competitors to register and submit payment. Non refundable $30 entry fee. Must be Hawaii resident. Please do not enter a division if you are under or over the age stated on June 4, 2022. Failure to comply will result in immediate disqualification. All officially registered competitors will receive a goodie bag (after completion of first heat) and lunch courtesy of Duke's Canoe Club.
If the division you would like to enter is full, and you would like to be placed on a wait list. Please contact us by email at enquiries@tcsurf.com. Please include child's name, birthday, gender, division to be wait listed, and contact phone number in email.
Competitor Eligibility
Competitors must be a Hawaii resident between the ages of 3-12 years old on June 4, 2022. Children who have participated in NSSA or HASA or any other organized competitive surfing branch are strictly prohibited from participating in ANY division. It does not matter if your child has particiapted only once, or a few years back in a competitive surfing event, they are forbidden to enter the T&C Surf Grom Contest in ANY capacity. If you child has participated competitively as a shortboarder, your child is ineligible to enter the contest as a longboarder or bodyboarder. Again, they are forbidden to enter the T&C Surf Grom Conest in ANY capacity.
Covid Protocols
All competitors may need to provide proof of full vaccination (with matching identification) or show a negative Covid test taken 48 hours prior to start time/entry. Face coverings may be required, whether indoors or outdoors, except while actively eating/drinking (if on-premises consumption is allowed) or while competing in a "public competition." Any updates from the City & County of Honolulu will be posted, so please check back before event.