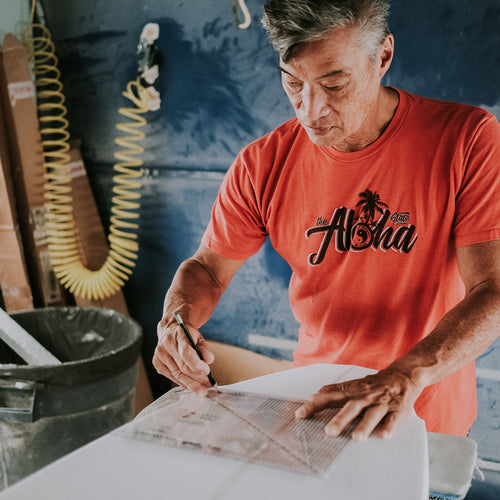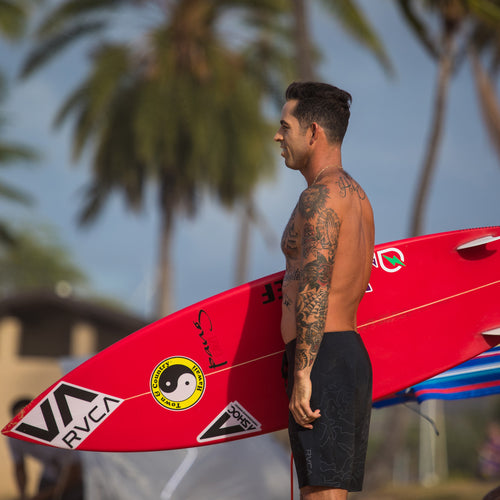 Glenn Pang
For those unfamiliar with Glenn Pang's work, he has been a mainstay at Town and Country since the early 80's, and has worked with surf Legends spanning decades, from Martin Potter and Marvin Foster, to Billy Kemper and Kekoa Bacalso. Many of today's top professional surfers such as Kanoa Igarashi and Frederico Morais, that come to Hawaii for the winter to compete, also look to Pang's expertise, especially when it comes to boards that perform well in the heavy waters of Haleiwa, Sunset, and Pipeline. But aside from the professional surfing realm, Pang has made a career out of crafting boards that surfers of any skill level can enjoy. 
Through every phase and fad of surfboard evolution the decades brought, what has remained constant with Pang is the pursuit of the next and better board model. "For me, you can never be satisfied with a board," he proclaims. "There's always a better design, there's always a better board." As an avid surfer himself, the process of finding that next great board begins under his feet.  "I would never ride the same boards as the team. I was always making that next board. Once I got something that worked well for me, I'd give it to the team and say, 'try this, tell me what you think', make changes and fine tune it from there." Pang continues, "To me, that's one of the best parts of the job, getting to try something that you created and designed. The other great part is when the surfers do well on your boards or win a contest on your boards, that's hard to beat too."
These days nearly every surfboard maker has turned from the traditional method of hand shaping an entire board, to using computers to design, machines to cut, then finished by hand. This allows shapers to reach a precision and consistency that was previously unachievable. "There are so many great hand shapers," remarks Pang. "I wouldn't put them down, but trying to make two boards exactly the same by hand, they just don't work the same. But, to become a good shaper...I tell all the guys that start, they should learn how to hand shape, it's going to help in the long run." He continues, "sure you're going to struggle at first but in the long run it will make you a better shaper. It helps you see things differently and solve problems like bumps and dips and it makes your eyes better at seeing things."
Glenn continues to work with team riders and every day surfers on designs that work in every type of conditions. We look forward to seeing what new ideas bubble up as new riders, wants and needs of the surf community mix with Glenn and his technical imagination.
IG: @gpangsurf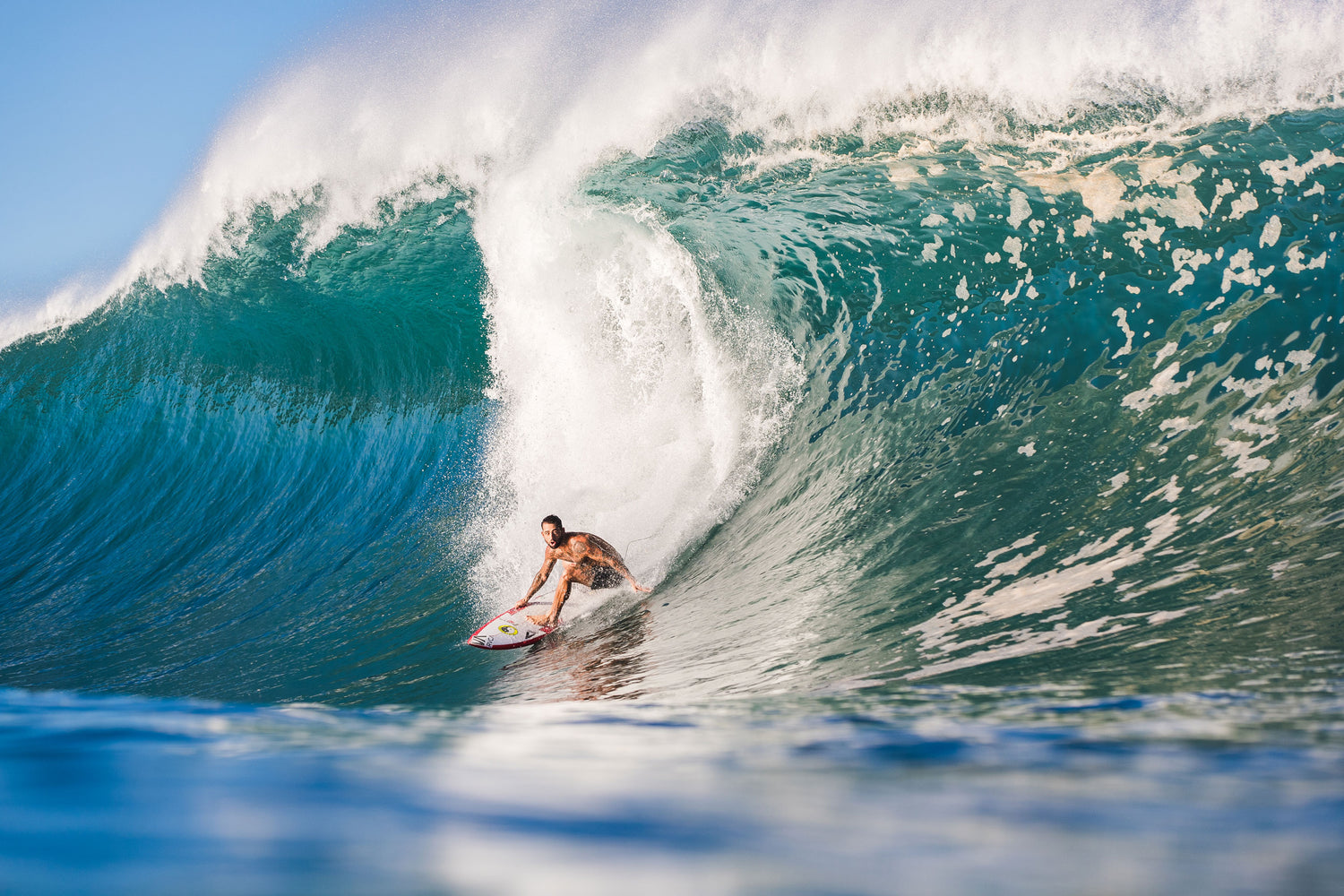 HAWAIIAN HEAVY WATER TESTED