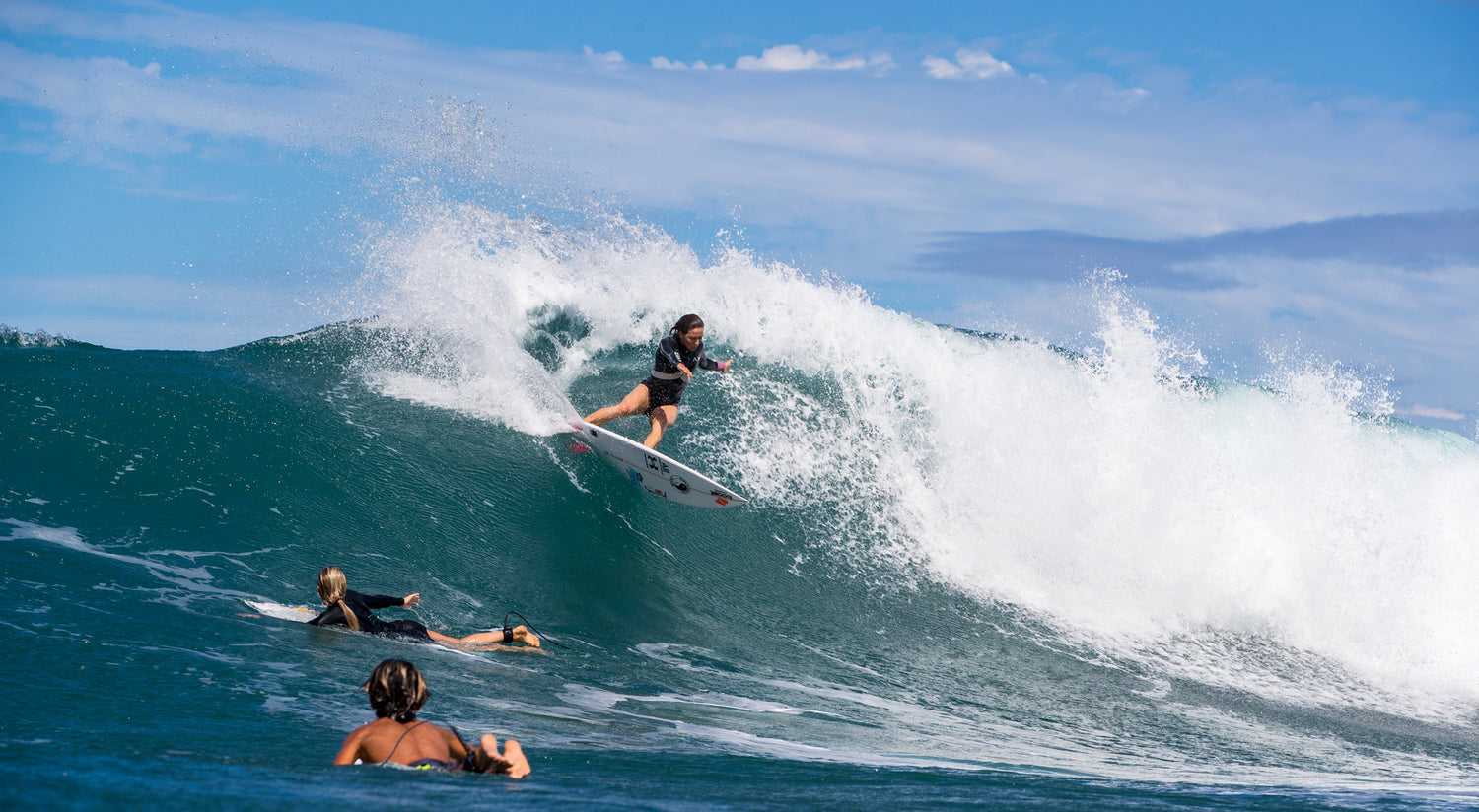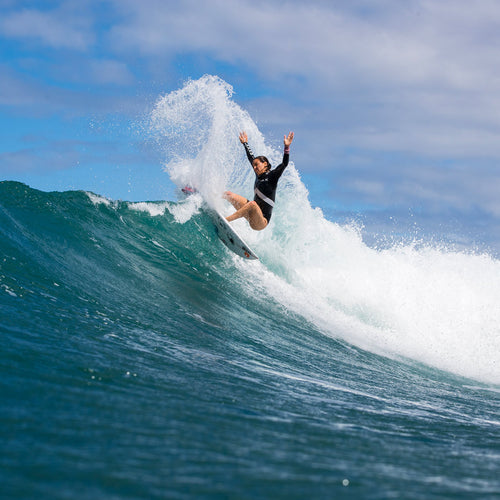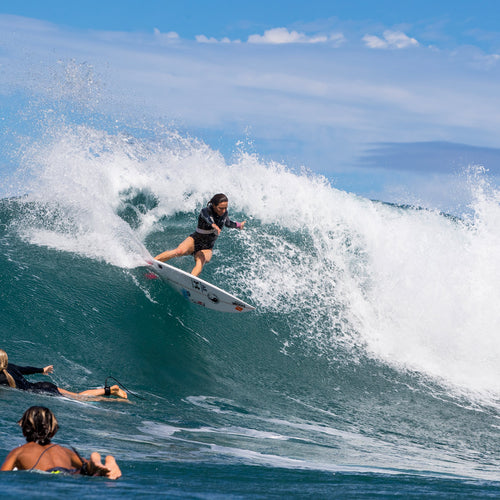 Sally Fitzgibbons
IG: @sally_fitz
Career Results: 2011 World Title Runner Up, 3 Tour wins (Bells Beach, Taranaki, US Open of Surf California), 14 year tour veteran, 5th 2020 Tokyo Olympics representing Australia
Sponsors: T&C Surfboards, Almond Breeze, Breitling, Under Armour, Boost Mobile, Accor Hotels, FCS
Like a bottle of crisp clear sparkling wine Sally Fitzgibbons is an energetic, happy and enthusiastic surfer that bubbles over with froth when you start talking to her about anything linked to her love and life of surfing. What you see is what you get. That big smile instantly welcomes you in and makes you instantly like her. She's reflects our value of spreading Stoke and Aloha around the world. We admire her genuine love for surfing.
Sally was a natural and easy choice for us to add her to our surf team and represent us throughout the world. Her search for constantly improving her performance along with mutual connections led Sally to our factory doorstep and we were glad to meet her and welcome her in. She adds her name to a long list of legendary surfers who proved themselves during their time and still hold weight today among surf lore. We know that Sally's skill, positive influence, dedication and professional exploits will set her within surfings history books when all is said and done. For now she's still building her road into the future and we're glad to be a part of it.  
Her history is well known and documented. A simple Google search will deliver pages upon pages of accomplishments matched only by other child prodigies among competitive sports. It's impressive to see her enthusiasm and dedication to improve her surfing even after 13 years of intense competition. Her curiosity is simple to spot when you talk to her about surfboard design and riding waves. Her feedback is concise and full of technical and subjective descriptions only fellow surfers can relate to and understand. 
We're looking forward to refining her surfboards and she how she progresses on the professional world tour. We'll develop new models to offer as we work with Sally and develop boards that deliver the feelings she is looking for when riding and imagining riding waves. No doubt her imagination and feedback will help us bring something super fun for all of our customers to enjoy under their feet. If you get a chance to meet Sally we're sure you'll come away feeling the way we do, stoked and full of energy ready for a surf session.