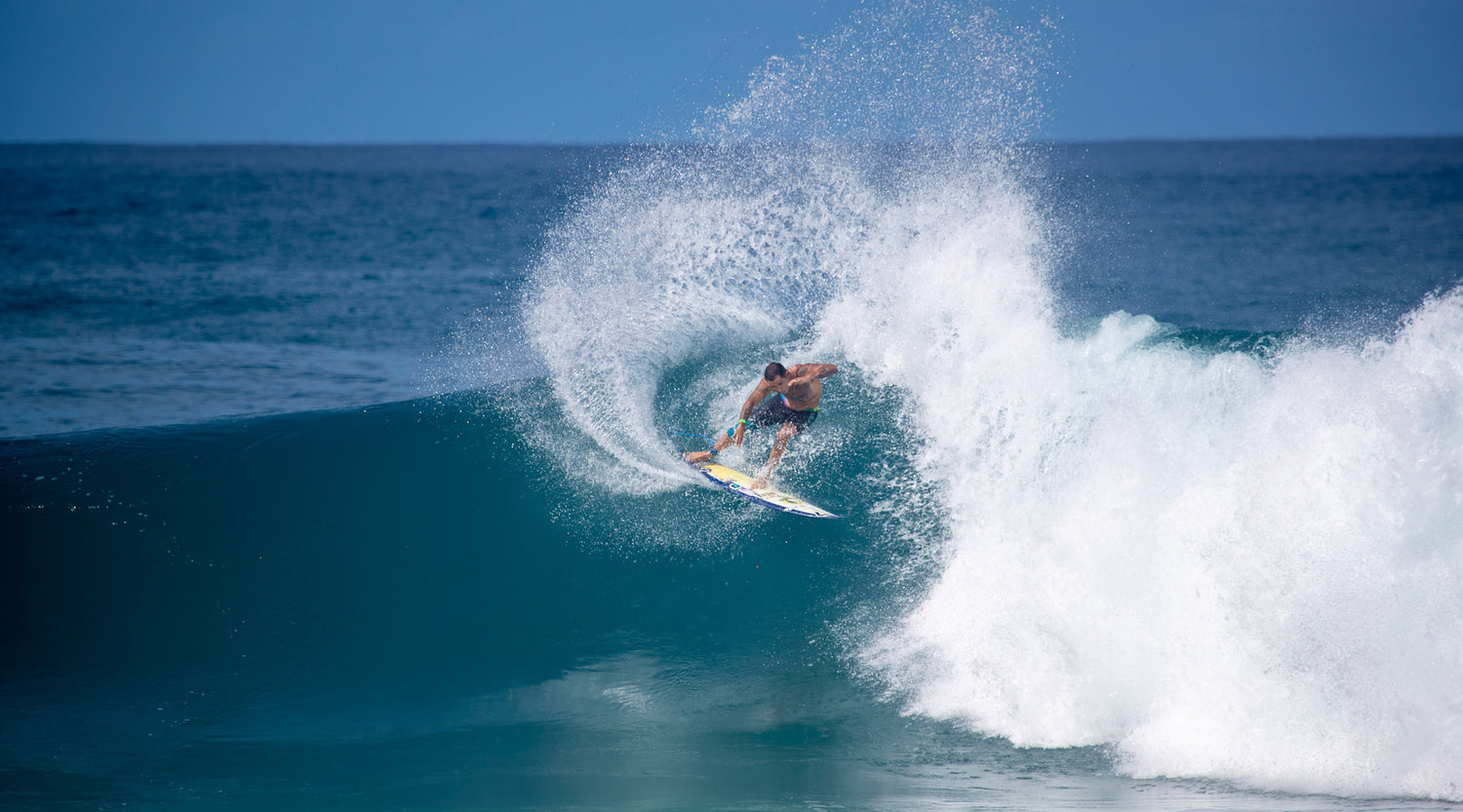 Billy Kemper
IG: @billykemper
Career Results: Big Wave Tour Champion 2017/2018,  4 X Peahi challenge champion, Red Bull Big Wave Ride of the Year 2020, Sunset Open Champion 2018, XXL Ride of the Year 2010, Steep + Deep Pipeline Photo Challenge 2012, XXL Wipeout of the Year 2013, XXL Ride of the Year 2014
Sponsors: T&C Surfboards, RVCA, REEF, ASHOC, Futures, Electric, Blak Bear, MedTerra, Cadillac Honolulu
Billy Kemper epitomizes the core values of T&C surf Designs. He is a premiere big wave charger, overall great surfer and human who excels when the waves get bigger and more powerful. Billy has a mental fortitude reserved for the few who push themselves to the levels he does on a daily basis. His love for his family and his passion for surfing culminate in a rare specimen of a human we are proud to support as part of our ohana.
His relationship with T&C started at an early age on Maui. His older brother rode for T&C and Billy was his biggest fan. Burned into Billy's head was the T&C logo his brother rode as he charged heavy waves throughout Hawaii and scored epic photos printed in many a magazine. One day Billy wanted to ride for the same company.
When Billy arrived on Oahu and his surfing career began to show it's path he reached out to Glenn Pang, one of Hawaii's premiere shapers and resident shaper for T&C since the 1980's. It was a no brainer for Glenn and T&C. The relationship felt natural and blossomed over time as the shaper/rider combo proved very fruitful. Billy's results improved as his connection with his boards improved. Many of the current board designs are a direct result from this relationship. From small to extremely large waves, Billy has tested and pushed our designs to the limit. His feedback has been invaluable.
After suffering an almost life ending injury in Morocco in 2020, Billy has come back stronger, mentally tougher, more driven and more appreciative for his life and career. A hard thing to fathom since he already was a leader in these traits to begin with. Billy is extremely conscience of the food/fuel he feeds his body and the training he participates in with Kahea Hart helping him in that pursuit. Any time he spends away from his family is time he's dedicating to getting his body, mind and equipment better to reach all of his professional goals.
We can't wait to see what is waiting for Billy in the years to come. If only the waves would get big enough to allow him to compete on the Big Wave World tour and bring home another title or at least a few wins at his favorite big wave spots. We have no doubt he'll achieve his goals and we're proud to be a part of that success.
Mahalo Billy for your dedication, effort and belief in our company.